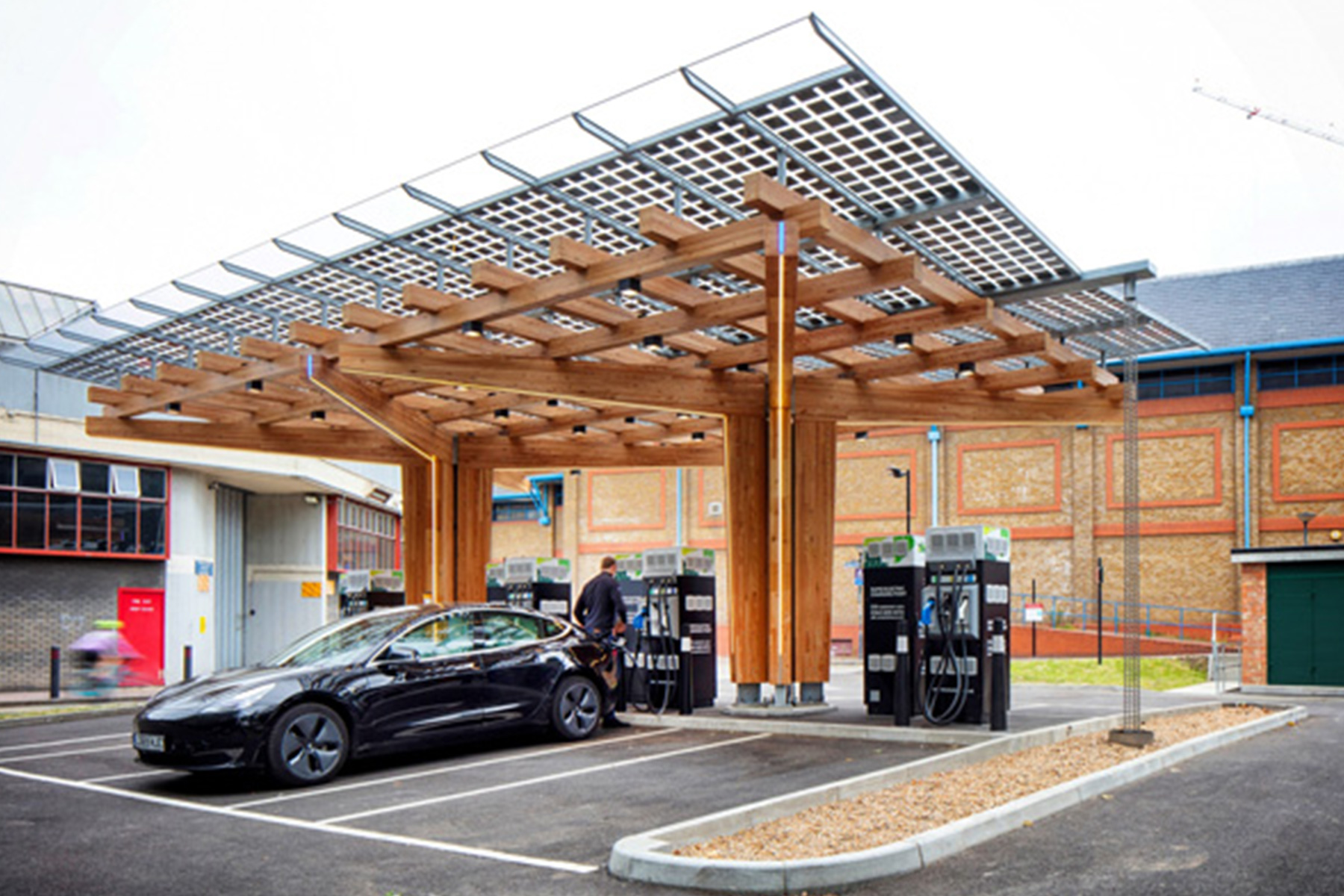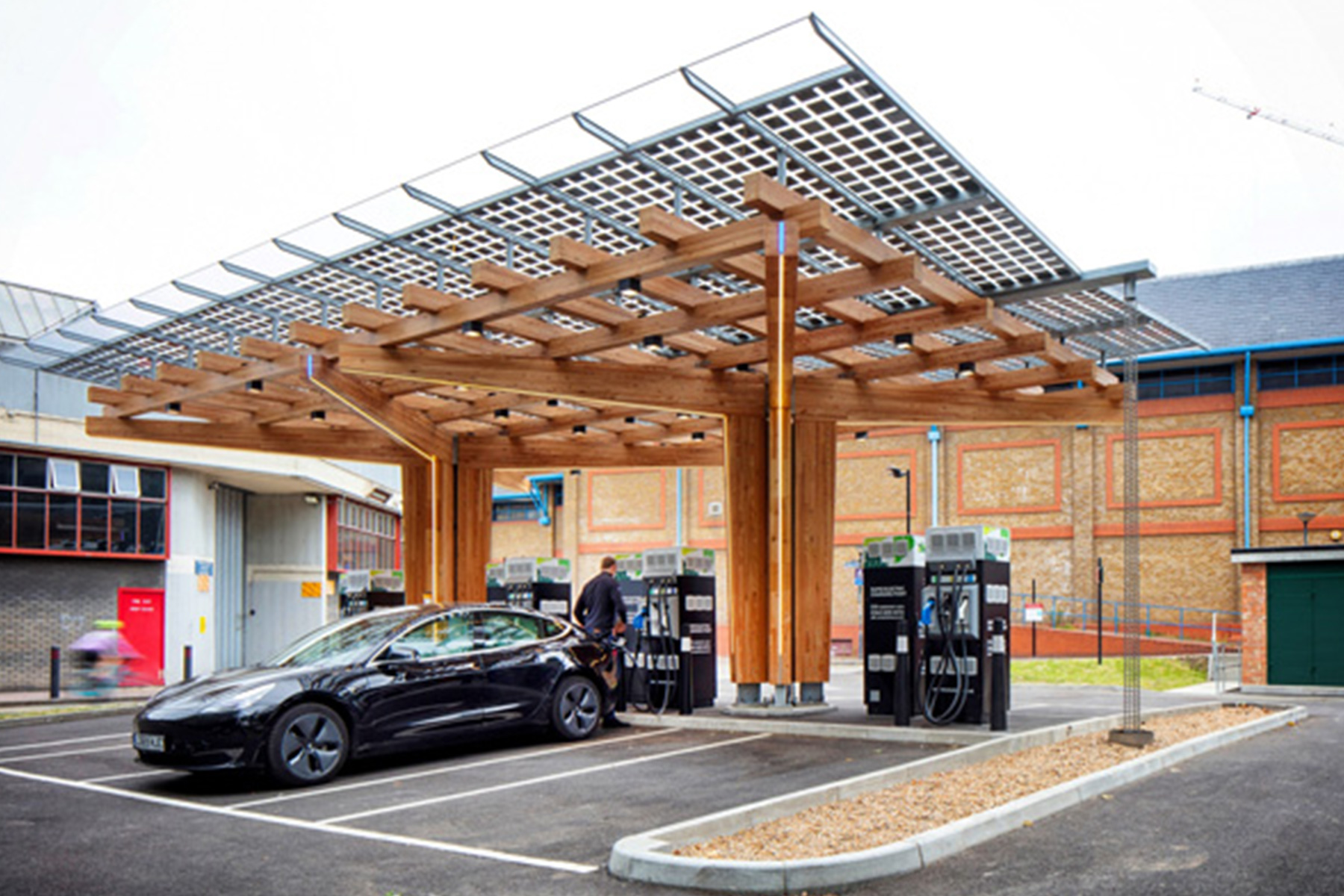 K:Port Woolwich Opens
21 September 2021
Following the successful launch of the first K:Port canopy structure in Portishead, the second K:Port electric vehicle charging station officially opens in Glass Yard, Woolwich.
This EV charging station offers space for eight charging points and has an integrated battery storage as well as an intelligent energy management system.
Working with Architect Hewitt Studios, the desire was to provide a seamless structure where the lighting, drainage elements and PV frame could be integrated, and structural connections 'invisible'. This required special consideration to the structural engineering and design of the structure.
The canopy consists of two separate tree structures connected through a cross grillage of roof purlins, engineered using larch glue laminated timber. Each tree is formed of four angled columns and cantilevering beams, tapering to reduce in depth towards the tip. A concealed central slotted steel connection combines the four crosswise cantilevers to stiffen the structure. The timber grillage above provides support for the steel frame where the PV modules sit.