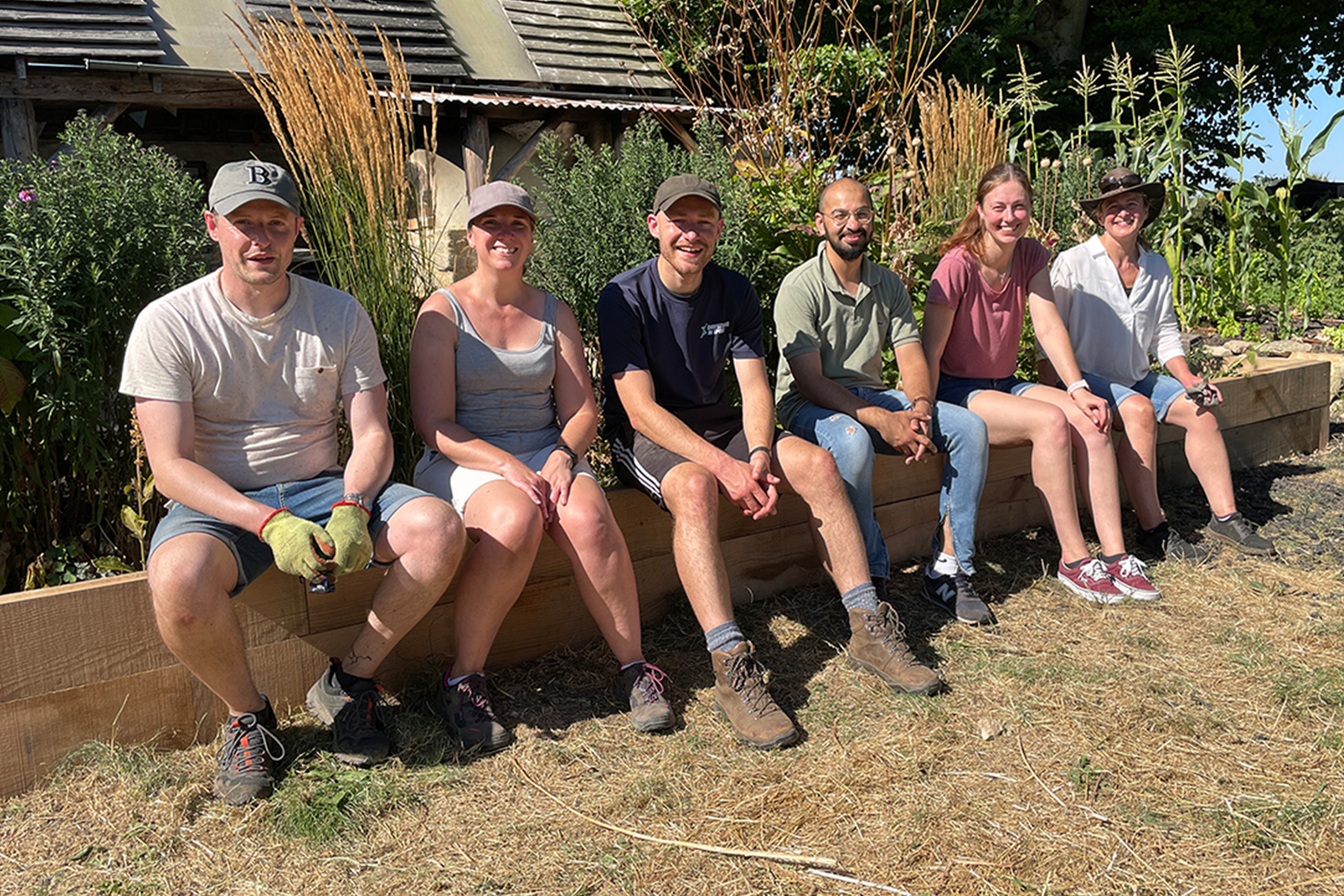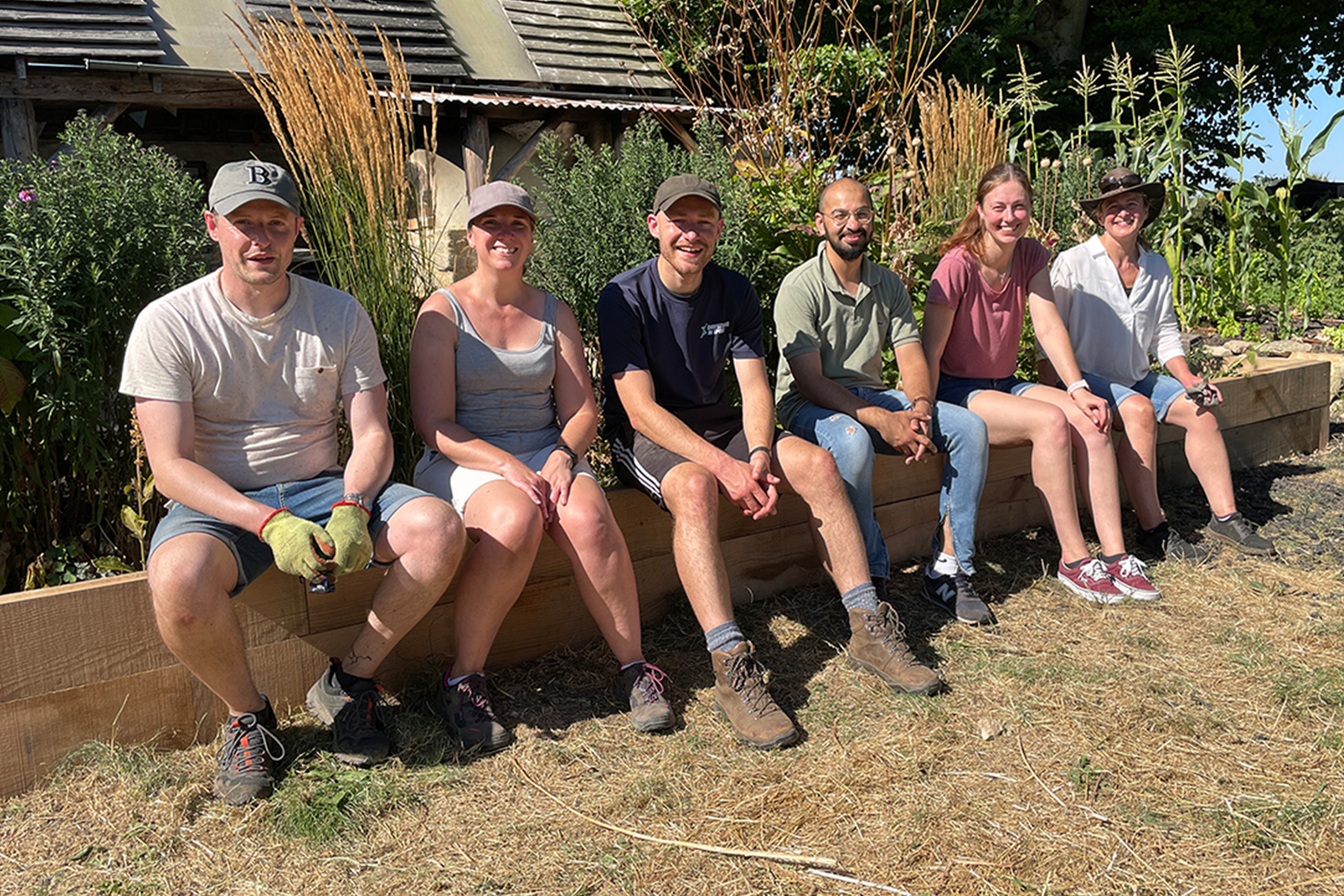 Many hands make light work
12 August 2022
The team swapped the office for the outdoors to create a raised flower bed for Jamie's Farm charity.
Not perturbed by the sweltering heat, the team put their design and build skills to good use, spending the day volunteering time and materials and building a raised flower bed in the kitchen garden at Jamie's Farm in Box, near Bath.
Complete with sketches, design team meetings and lots of refreshments everyone pitched in digging, shovelling, measuring, sawing and drilling. A great team effort resulted in us completing the much desired project for an inspiring charity who provide residential farming experiences enabling disadvantaged young people to thrive academically, socially and emotionally.
Find out more about their work on their website: Home – Jamie's Farm (jamiesfarm.org.uk)