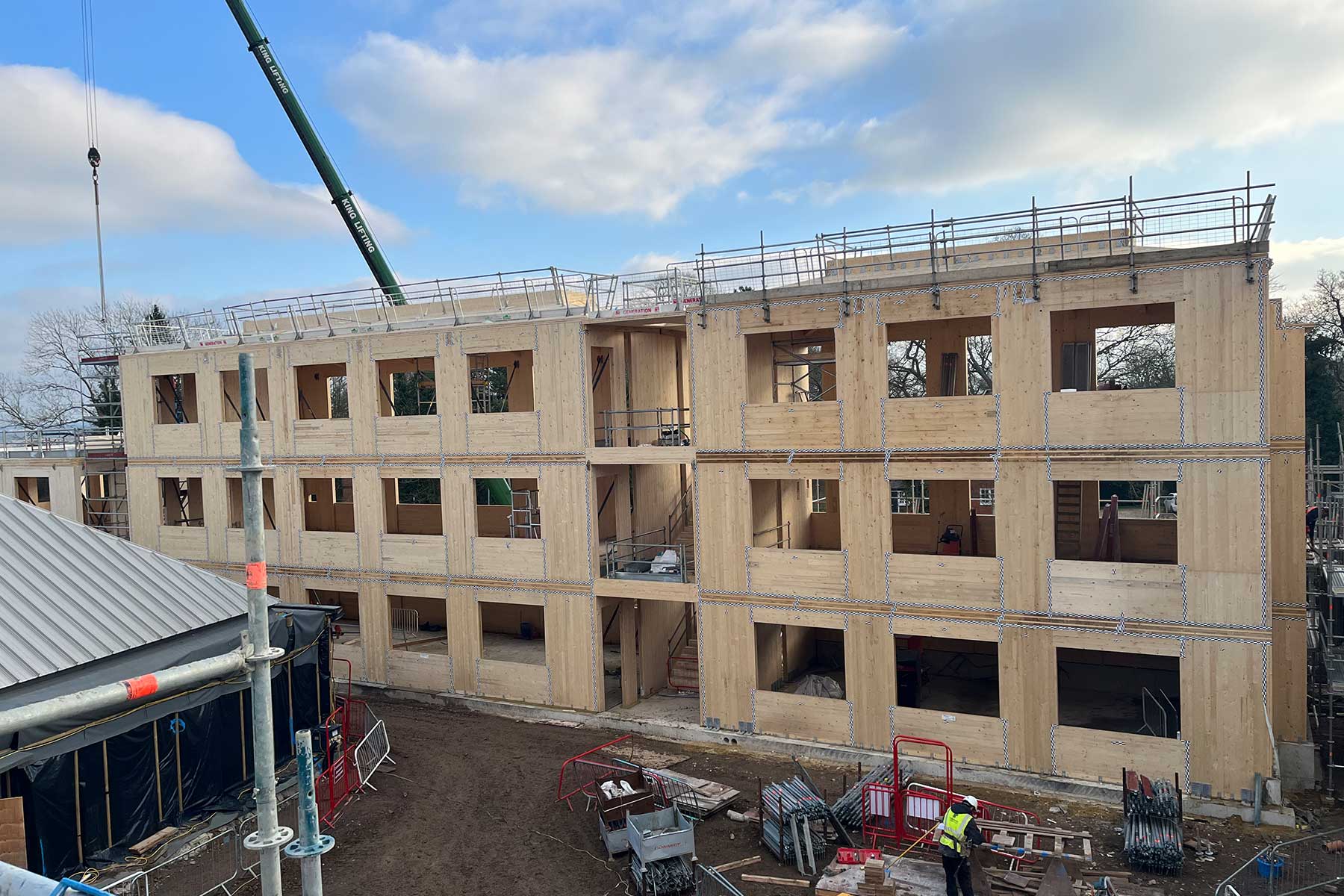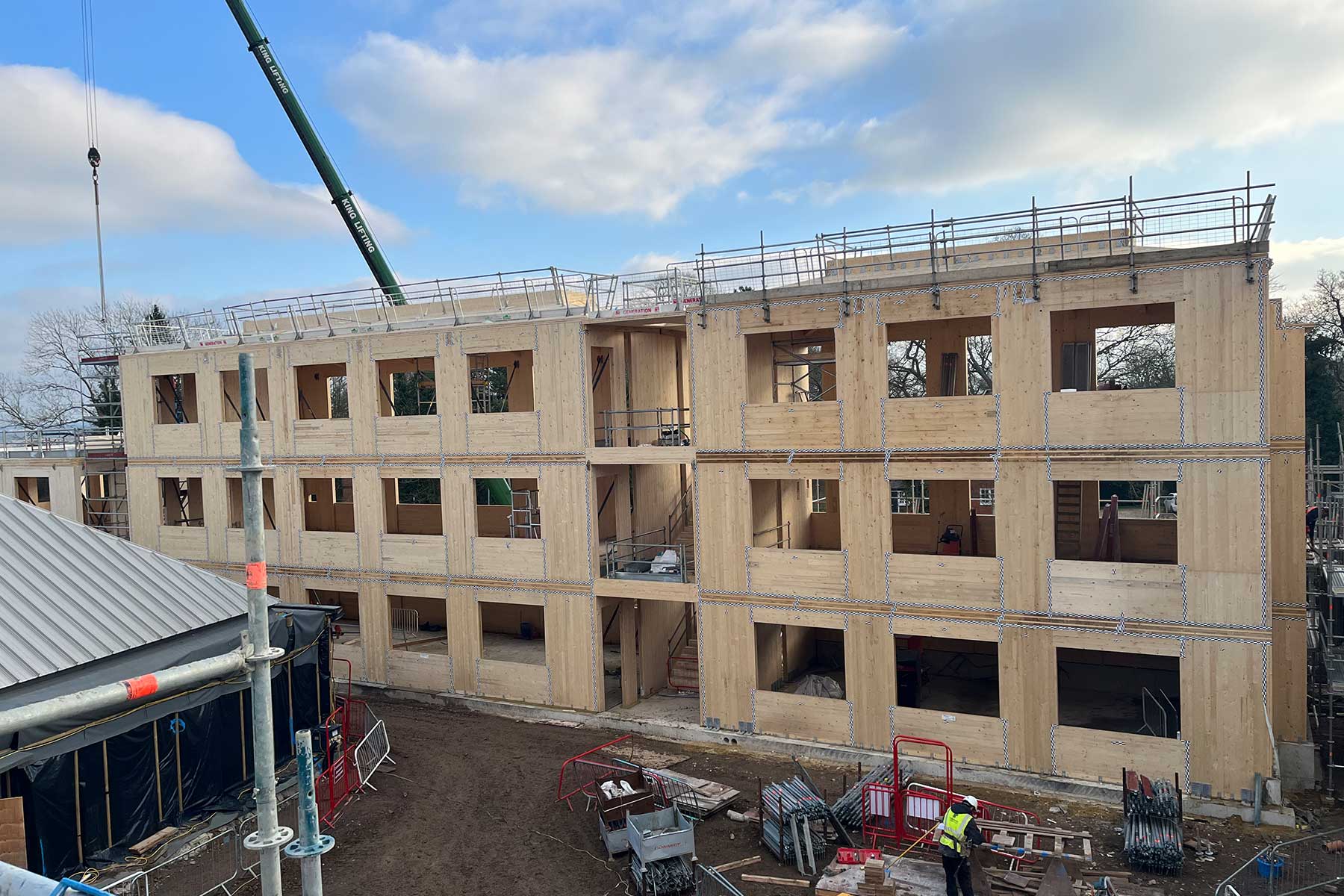 Our largest CLT structural design to date becomes a reality at Haileybury School
31 January 2023
Project engineer Humza Kazi had a great to start to the new year when he visited the site at Haileybury College. Integral's largest CLT structural design to date, Humza was thrilled to see the works progressing apace.
The project comprises a new three-storey teaching block and a two-storey research block both constructed entirely from CLT walls and floors. Substantial savings in embodied carbon are being made by choosing CLT and were assessed and calculated in the early stages of the design process against steel and RC framing options. In addition to the new build elements, alterations to the existing Baker Science building have created a large central opening and cutting back the existing Design and Technology building is providing open spaces. The four blocks will be combined with a single-storey internal cloister.
The ground floor slab and substructure elements for both the Research and Teaching Blocks were cast late last year and since then the construction of the CLT superstructure has progressed rapidly. The Research Block is fully erected and fixed into place, including the Glulam beams that form the butterfly roof and the feature CLT staircase. The brickwork is now commencing to form the façade of the structure. Directly across from the Research Block, the erection of the CLT walls, floors and stair cores for the three storey Teaching Block is also complete. The roof of this building is supported using Glulam roof trusses with central steel tie rods.
The temporary propping has now been removed for the two 6m wide openings in the Baker Science building. These openings have been formed using a double steel box-frame to support the weight of the load-bearing walls and existing floor structures above. The space is being prepared for an in-situ concrete stair due to the change in levels from the existing building to the cloister.
It's fantastic to see this project taking shape and we look forward to seeing the new developments with each visit.