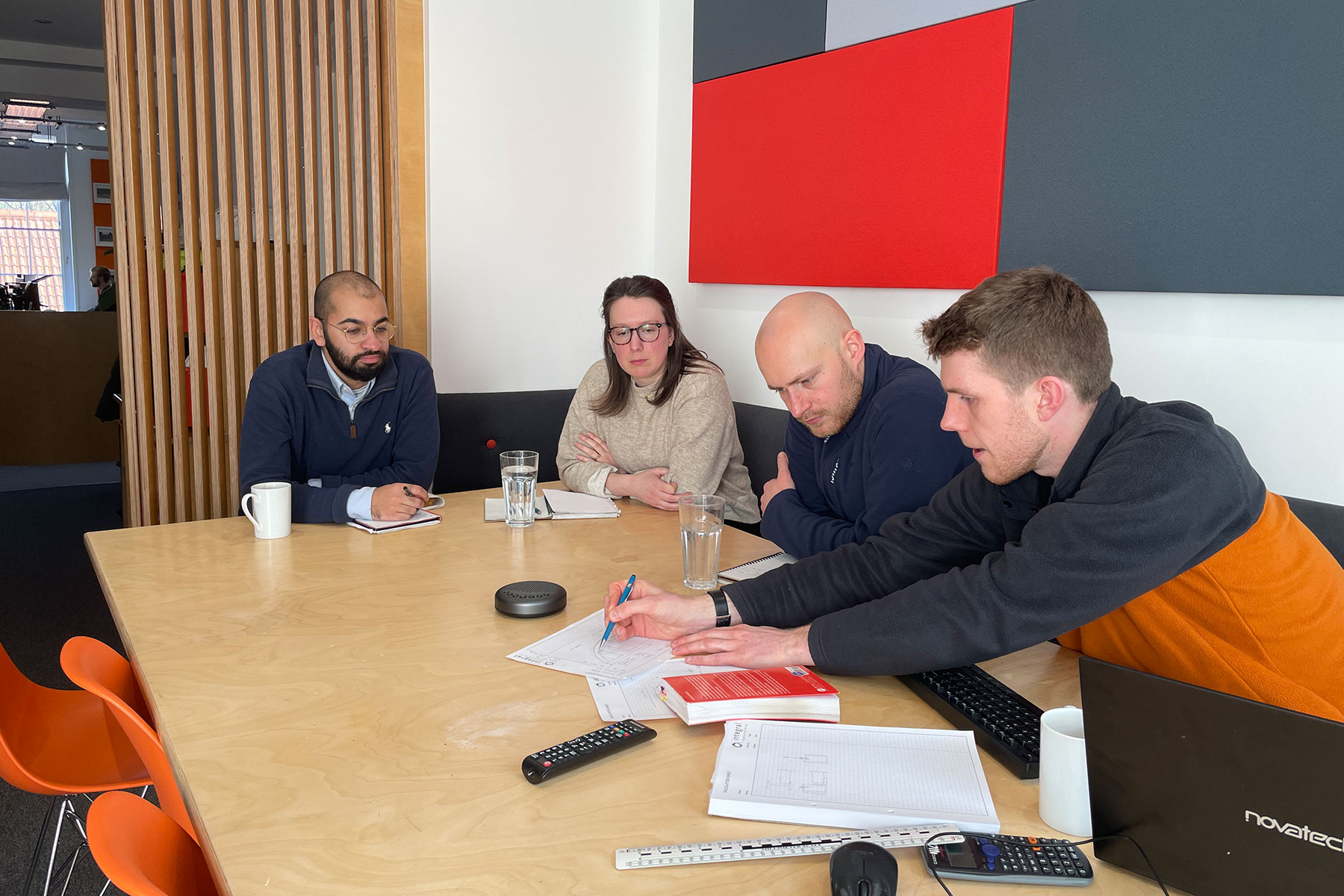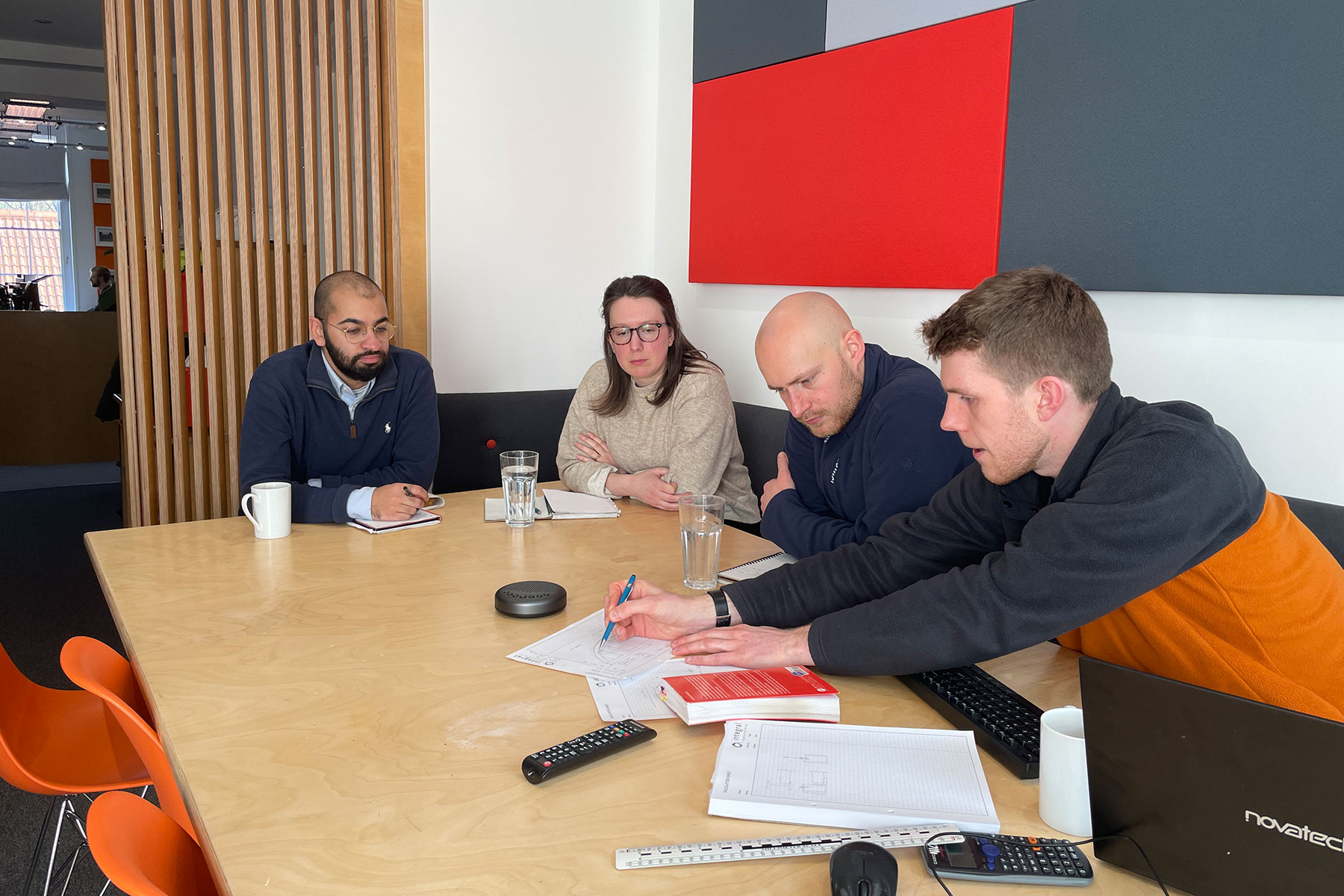 We give our BEST the very best
3 March 2023
Our people are our most important asset and supporting the growth of our less experienced structural engineers and technicians is an important part of our ethos at Integral.
Each month our five strong group of Brilliant Engineers Still in Training get together to discuss everything from current projects and technical challenges to chartership progress, CPD session feedback. They regularly invite colleagues to talk about non-technical topics broadening their understanding of the wider business.
This month we caught up with them to find out what they get from having dedicated time and space to be able to explore topics and engage with colleagues at a similar stage in their career.
Q What personal benefits do you get from being part of this group?
Maria: 'The chance to learn from my peers and share my experiences is a nice alternative to traditional training webinars. We get familiar with other projects in the office even when we're not working on them'.
Nick: 'Each member takes a turn chairing the meeting and presenting a topic of their choice, so as well as broadening my knowledge the meetings enhance my organisational and communication skills'.
Humza: 'A connection with the others in the group and confidence to discuss technical aspects of my projects'.
Toby: 'I enjoy practicing my presentation skills in a relaxed forum, and I've picked up some invaluable tips during chartership discussions from others which have helped my understanding of what's involved'.
Q What opportunities has this group offered you?
Toby: 'Sometimes, we spend half an hour each working on an IStructE exam question and then share and discuss our designs in the meeting. A senior engineer joins us to crit our work and provide feedback. It's always interesting to see what others come up with and a great way of practicing and improving our conceptual design skills'.
Laura: 'Having the chance to participate in school careers events and share our experiences with future engineers and organising group site visits to projects we have in construction'.
Nick: 'Discussing and attending upcoming events and lectures we've spotted that I may not otherwise have known about. Being part of a group allows us to organise talks and site visits more easily too'.
Q How does Integral benefit?
Humza: 'If we find ways we could streamline or improve current processes within the practice we discuss them with senior members of the team. They are always receptive and supportive of positive changes and we feel proactive and valued'.
Maria: 'Taking responsibility for our own development makes us more proactive and aware as engineers which we can apply directly to the way we work on projects'.
Nick: 'The forum helps us develop our technical and soft skills more quickly than we would on our own by sharing our knowledge and experience. Through this forum we have identified opportunities for improvement within business processes and taken the lead in making small changes that will benefit everyone in the practice'.
Q What can new engineers joining Integral and your group expect?
Toby: 'Lots of friendly faces who are keen to help you settle in and peer support to help you develop as an engineer. Our group is a place you can ask any question – technical or about work life in general. It's great for getting advice from colleagues who are at the same stage as you'.
Maria: 'A supportive community within the practice where others have similar goals to you'.
Laura: 'A friendly place to ask questions and learn more about projects, chartership and workplace practices'.
The overarching theme from our conversation is community and peer support. Continuing to provide an environment that nurtures every individual enabling them to learn and grow is critical to the ongoing development and success of Integral. There's enthusiasm and an appetite for learning within the group and from the laughter and feeling of ease its clear they enjoy spending time together and benefit from the opportunity to share their experiences and knowledge.